Michaela Marich, McGill Elementary Kindergarten Teacher, Recognized as Nevada Teacher of the Year Finalist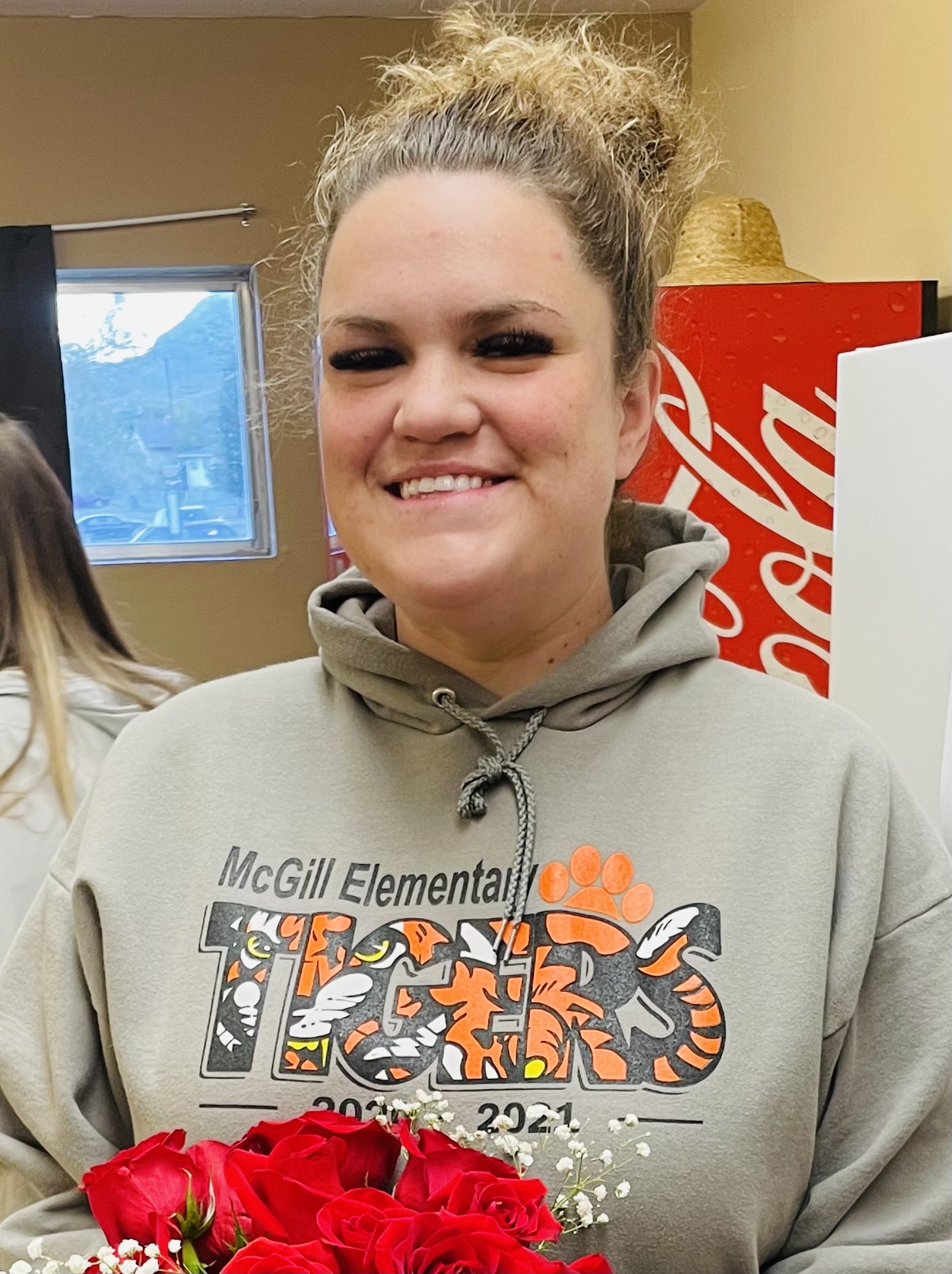 ---
This morning, the Nevada Department of Education recognized Michaela Marich, McGill Elementary kindergarten teacher, as a Nevada Teacher of the Year Finalist.
Ms. Marich is a White Pine High School graduate from the Class of 2013 and earned her bachelor's degree from UNR in 2017. She returned to White Pine to do her student teaching and has been representing the McGill Tigers as a kindergarten teacher ever since. Ms. Marich earned a master's degree from Western Governors University in mathematics education. She serves as a collaborative team leader, was part of the districtwide math inquiry and launch project, and coaches the WPHS Cheer and Stunt Team.
Ms. Marich says, "The kids in our school are so supportive of the learning my class is doing. I love seeing the leadership skills grow in our students as they move through the grades. I am always proud of the work our kids put in and the pride they show in themselves and their peers as they work with and for one another."
Mr. Bischoff, McGill principal reports, "Ms. Marich is a tireless advocate for the students in her classroom. She is fiercely loyal to her fellow teachers and to the school. She is never satisfied with her performance in the classroom. She is always trying to find new and better ways to bring her students to a level where they will be successful in the next grade, and in life."
I am so proud of Ms. Marich and the striving she does toward moving McGill Elementary and our district closer to our vision of world class learning. Congratulations to Michaela on this wonderful recognition but more importantly for the day-to-day work she does to ensure the learning of our McGill Tigers!