Sydnee Locke, October Support Staff of the Month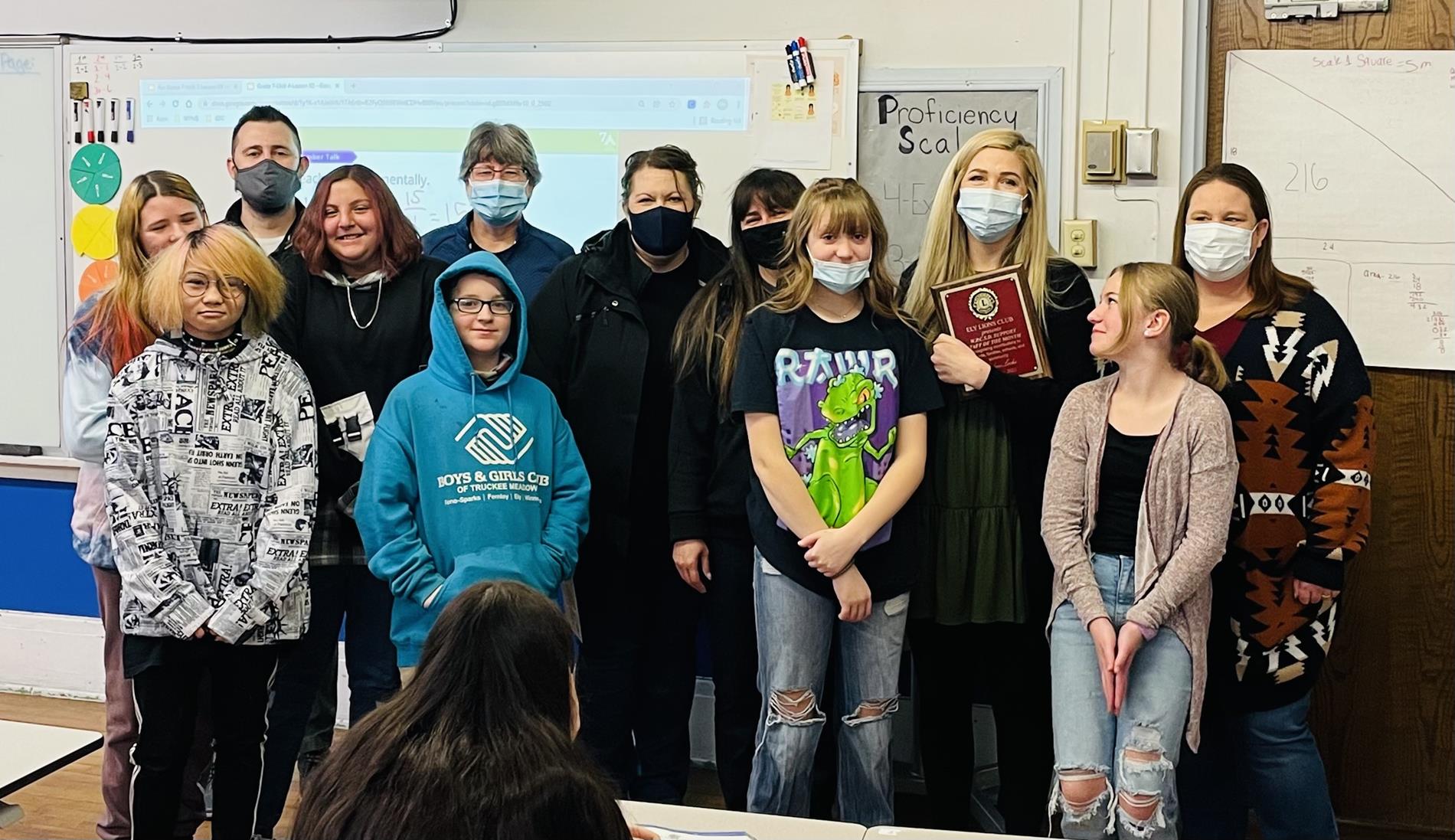 ---
White Pine Middle School is pleased to present Sydnee Locke as the Support Staff Member of the Month for October 2021. Sydnee returns to her first full year at White Pine Middle School in the role of administrative assistant. Sydnee transferred to our school in January of last year and immediately became part of our school family. She fiercely supports a positive and caring school culture as demonstrated by her ability to build student relationships and calmly holds students accountable to their actions. Sydnee is an active participant in the school culture as shown through her support of school spirit days, volunteering her time to help with activities outside of school and genuinely supporting students in their academic and social emotional achievement.
Sydnee works to hold the district values of high expectations and high levels of support for all students. Sydnee is a very caring individual that works to build relationships with some of our toughest students. She helps them in building their decision making skills and always talks to students in terms of how their choices will impact their future. Sydnee has done an amazing job in working with parents and students through the pandemic to address attendance concerns as well as return to school protocols. Attendance during these times is tough for all, but Sydnee's support of families is very much appreciated by our building administration.
Sydnee exemplifies the district's mission of promoting, supporting and ensuring high levels of learning for all and works diligently to meet that mission through the vision of working interdependently to achieve. Sydnee always considers the best interests of students and families in all decisions she makes at the school.. She builds strong relationships with students and staff resulting in a strong vision for learning. Sydnee is a highly valued member of the White Pine Middle School staff! Thank you, Sydnee, for all you give to our students!