September Elks Students of the Month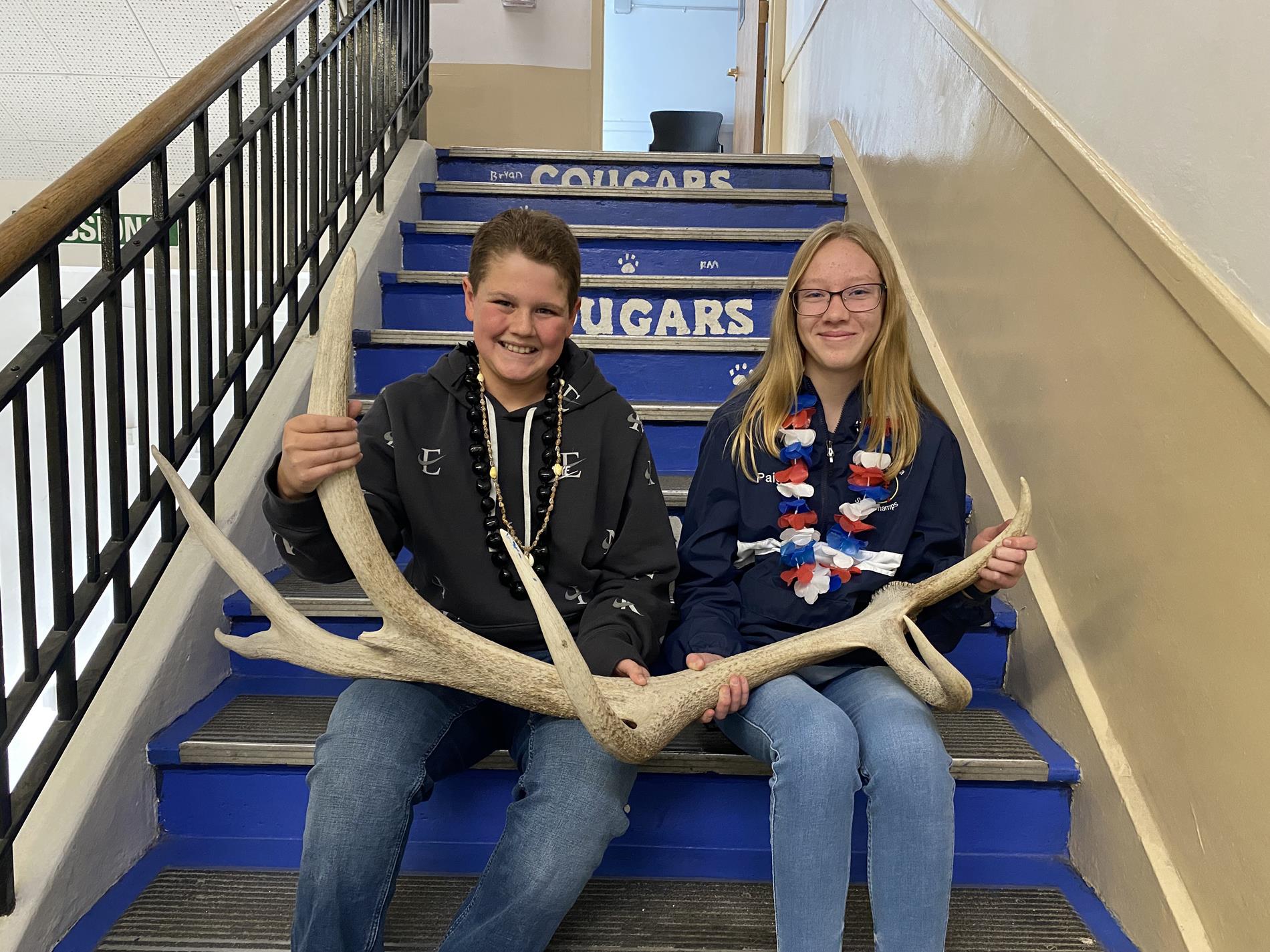 ---
Caiden Aaron Castellano and Paige Joleen Hayward have been named Junior Students of the Month for September, according to Ely Elks Lodge #1469.
Castellano, age 14, is the son of Alan and Jennifer Castellano of Ely. Hayward, age 13, is the daughter of Blake and Jana Hayward of Ely. Both are 8th graders at White Pine Middle School.
The Junior Student of the Month program is sponsored by the Elks Lodge in an effort to bring recognition to outstanding students in the area.
Multiple achievement, citizenship, scholarship and leadership are the basis for selection of Junior Students of the Month.
Castellano has been active in WPMS Student Council, Robotics Elementary, Elementary Mathrocks competition, middle school robotics, leadership and the aquatic center swim team. His hobbies are basketball, robotics, gaming, coding, watching movies and lego building.
Hayward has been active in Little League softball, WPMS basketball, leadership, and a busser at La Fiesta. She also pitched in the Western Regionals this year for Little League. Her hobbies are softball, basketball, pitching and cooking.