March Elks Students of the Month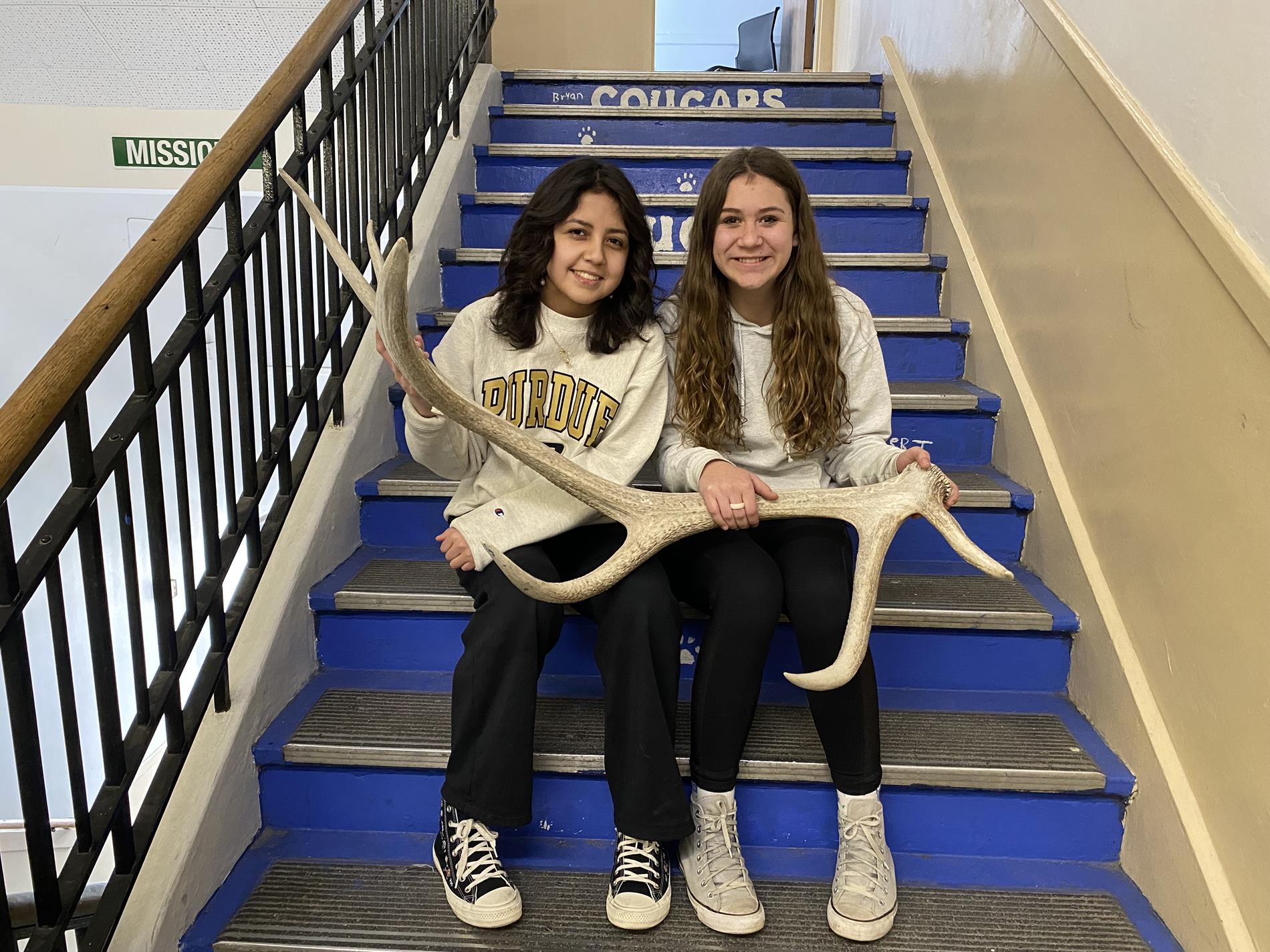 ---
MOSKOFF AND GODINA-SALAS MARCH JUNIOR STUDENTS
Olivia Carel Moskoff and Kathy Godina Salas have been named Junior Students of the Month
for March, according to Ely Elks Lodge #1469.
Moskoff, age 14, is the daughter of Steffen and Kathy Moskoff of McGill. Godina Salas,age
14, is the daughter of Benjamin and Fabiola Godina Salas of Ely. Both are 8th graders at White
Pine Middle School.
The Junior Student of the Month program is sponsored by the Elks Lodge in an effort to
bring recognition to outstanding students in the area.
Multiple achievement, citizenship, scholarship and leadership are the basis for the selection
of Junior Student of the Month.
Moskoff has been active in volleyball, softball, WPMS Band and Mrs. Viv's School of dance.
Her hobbies are playing piano and hunting.
Godina Salas has been active in leadership and Muay Thai. Her hobbies are reading,
painting, hiking and hanging out with friends.