College and Career Readiness Initiatives See Progress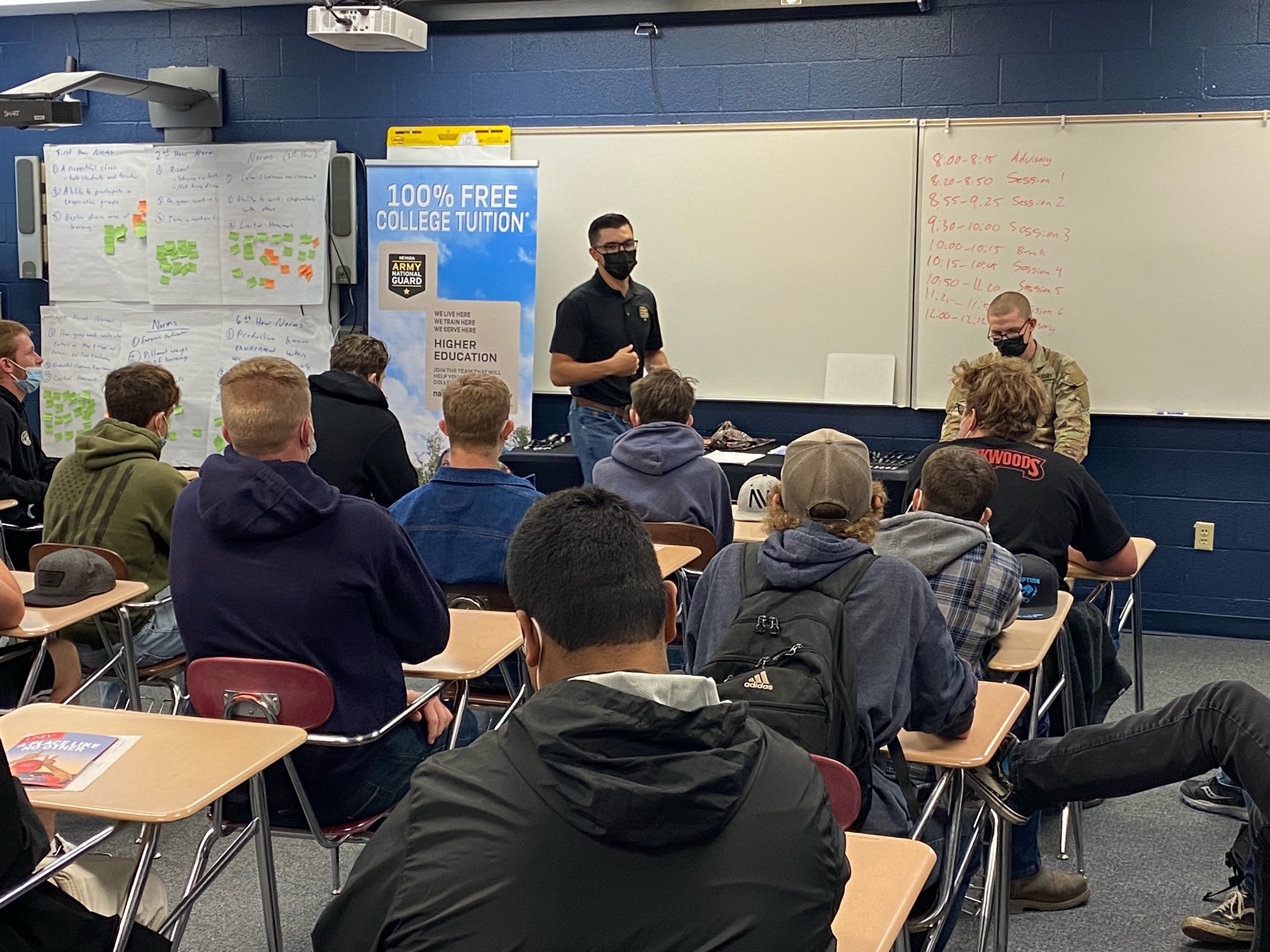 ---
The WPCSD's second overarching goal in our district performance plan is expanding college and career readiness opportunities for students. Today I'll provide a brief update with regard to progress towards that goal.
All of our initiatives are tied to measurable student outcomes. Despite the difficulties of the last few years, I am pleased to share that the outcomes associated with this goal have remained steady or increased. The table below shows the district's graduation rate, percentage of advanced diplomas issued, postsecondary participation, and postsecondary completion.
The graduation rate is calculated by dividing the number of students who graduated by the number of students who were in the cohort. It does not account for students who earned adult diplomas or other types of non-traditional certificates of completion. Students earn advanced diplomas when they complete additional coursework in math and science while earning a 3.25 cumulative grade point average.
The postsecondary participation rate takes the number of graduates who participated in some type of career and technical education course divided by the total number of graduates. And the postsecondary completion figure takes the number of graduates who completed all three years of a career and technical education course and also passed the course's exit exam divided by the total number of graduates.
The table below illustrates some additional measures of college and career readiness which we are focusing on prior to students' high school experience. The premise of expanding these programs prior to high school is that they awaken curiosity, inquiry, critical thinking, and higher levels of rigor in students. By increased exposure to such opportunities earlier, students are better able to hit the ground running once they enter high school without the shock of the amount of work it takes to succeed in courses designed to prepare them for college and career.
Besides these initiatives, our incredible district staff continues to organize special events for students in order to help them meet their college and career goals. WPHS, Steptoe, and Lund students just participated in the first College and Career Fair since 2019 (last year's was not held due to Covid). Organizations including UNR, UNLV, Dixie, GBC, Lewis-Clark, Idaho State University, University of Montana Western, Fiore Gold, Robinson Mining, Nevada Gold Mines, Summit Physical Therapy, William Bee Ririe Hospital and Clinic, MedX Air, Reach, Division of Child and Family Services, Northern Nevada Finishing Trades, Northern Nevada Operating Engineers, Mt. Wheeler Power, City of Ely Fire and EMS, Economy Drug, Army National Guard, White Pine County Sheriff's Office, Nevada Highway Patrol and Division of Investigations, Ely State Prison, Nevada Department of Wildlife, Desert Mountain Realty, A Cut Above Salon, State Farm Insurance and more were all onsite and eager to assist students in thinking about their future.
Students met with their advisor prior to choosing six sessions of 30 minutes each to attend. Through the morning, they learned from the presentations listed above and then debriefed again with their advisor prior to adjourning for lunch.
Mrs. Thompson, WPHS counselor, organized the event with an eye toward helping students understand how the work they do in high school now connects them to and prepares them for their future choices.
Another program designed to assist students in planning for their future is Senior Achievement. In this required course, students learn budgeting, tax return preparation, interview skills, interpersonal problem solving, and more. They also complete 10 hours of community service, complete the FAFSA, make their senior presentation, and develop their portfolio.
For those businesses and community members who assist our secondary schools in supporting and sustaining these important initiatives, thank you! We will continue to work to graduate students who are ready for life's next challenge.