Alice Nicholes, Teacher of the Month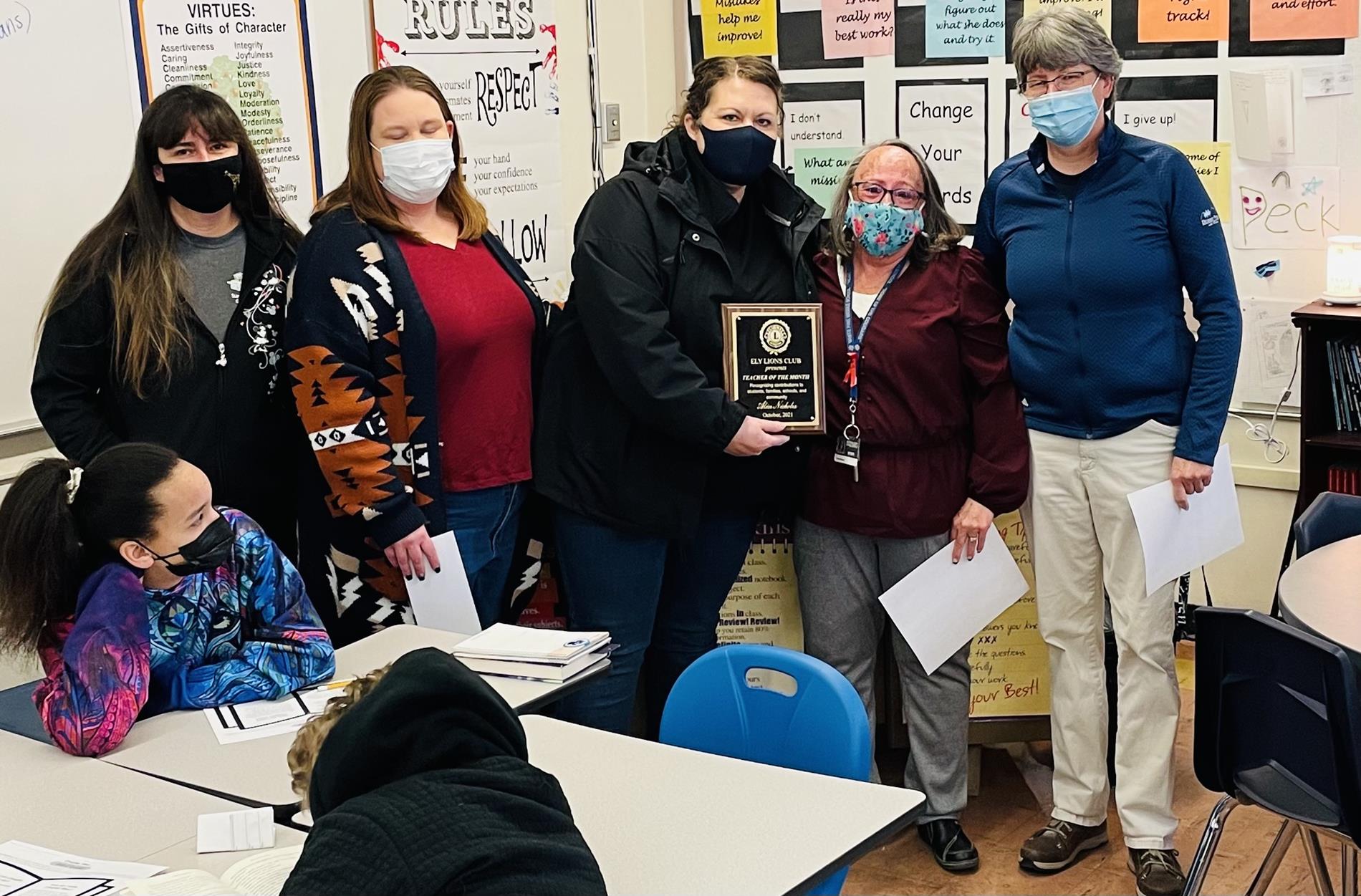 ---
White Pine Middle School is pleased to present Alice Nicholes as the Teacher of the Month for October 2021. Alice is entering her 16th year at the school with all years being served in special education. In addition to her work with individual students and their needs, Alice has provided valuable real life applications to students through her Life Skills classes. Alice comes with a deep desire to help all students to strive academically. She is a deeply caring individual that is committed to helping students with academic struggles to succeed no matter what it takes.
Alice works diligently to meet the district's mission of promoting, supporting and ensuring high levels of learning for all. She does this by providing differentiated materials and scaffolded support for students to be able to meet grade level standards in the classroom. Alice is very supportive of the district goal of increased cognitive demand through literacy instruction in the classroom. She has participated in various literacy and STEM trainings over the past few years and implements those practices in her daily work with students. Alice gives additional time and effort to ensure students are supplied with any assistive technology needs to support learning. She serves as the coordinator for our alternative testing program so high needs students can demonstrate their learning in different ways.
Alice is an example of the WPCSD vision of changing the world in a learning environment where all participants work interdependently to achieve. She is a team player and never hesitates to step in where she is needed. During the recent challenges we have faced through the pandemic, Alice can always be counted on to step into a classroom when staffing is limited and no substitutes are available.. Alice has a history of supporting the whole child with her contributions outside of the classroom. She and her late husband often supported our school sports teams over the years. Alice serves her family and her community through her church. She is quite possibly the most giving individual I have met. Alice's contributions to the staff and student body at WPMS have been immense and we are honored to have her on our staff. Thanks Alice, for all of your efforts at WPMS!!